Harness Racing
Maitland Harness Racing is situated at Maitland Showground.
Events are held five times each year, with races being sponsored by local businesses.
For more information on race dates or to contact the Club visit:
Maitland Harness Racing Facebook: https://www.facebook.com/maitlandharnessracing
Australian Harness Racing: https://www.harness.org.au/maitland/maitland.cfm
Harness Racing NSW:  https://www.hrnsw.com.au/clubs-associations/clubs-1/maitland-hrc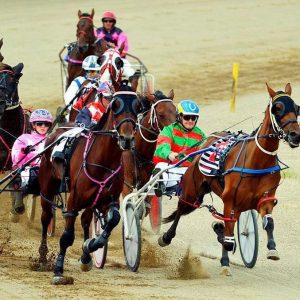 Upcoming Events
There are no upcoming events at this time.