Maitland Show
Every thing needs water
February 14, 15 & 16 2020
Proudly sponsored by Regional Australia Bank.
Friday: Schoolies Day, Horses, Cattle Poultry, Home Crafts & Horticulture, Official Opening and Rodeo. Smash-up Derby Saturday night 15 February at 8.30pm.
Saturday: Ring events, Woodchop, Reptile Man, Stockman's show & Fireworks at 9pm.
Sunday: Goats, Dog show and many other attractions.
Amusements:
Following on from the huge success of last years' show, this year's show will again be a joint venture with the Showmen's Guild of Australasia and will provide a full range of amusements to complement the Show program.
2020 Show Program
Click the dates below for the maitland show program/itinerary (This may be subject to change)
Parking Fees:
$5.00 per vehicle (includes donation to the Lions Club).
Handicapped parking will be available just inside the main entrance to the Showground on the left hand side, as well as via the Louth Park entrance.
ATMs:
ATM's will be on site at this years' Show.
Trains:
All trains to Maitland on show days will stop at High Street Station giving easy access to the Showground.
Alcohol:
No alcohol may be brought onto the Showground. Alcohol purchased onsite may only be consumed in defined areas.
HRA & HA Anniversary Book:
The 150th Anniversary Book is available at the Show Office for $50.
2020 Admission Prices

Adult – $20.00
Child (5 years & over) – $10.00
Family Pass – $40.00
Pensioner – $10.00
Discounted ride tickets, 30 x $1 tickets for $25 are available from the Maitland Showground office before the Show
Star attractions:
Rodeo
Fireworks
Homecraft displays
Horticultural displays
Cattle Clinic
Vintage Motorcycles
Demolition Derby
Woodchopping
Animal Nursery
Livestock Exhibits
Scarecrow Competition
Volunteer:
To volunteer at the 2020 Maitland show fill out our volunteer application form by clicking here.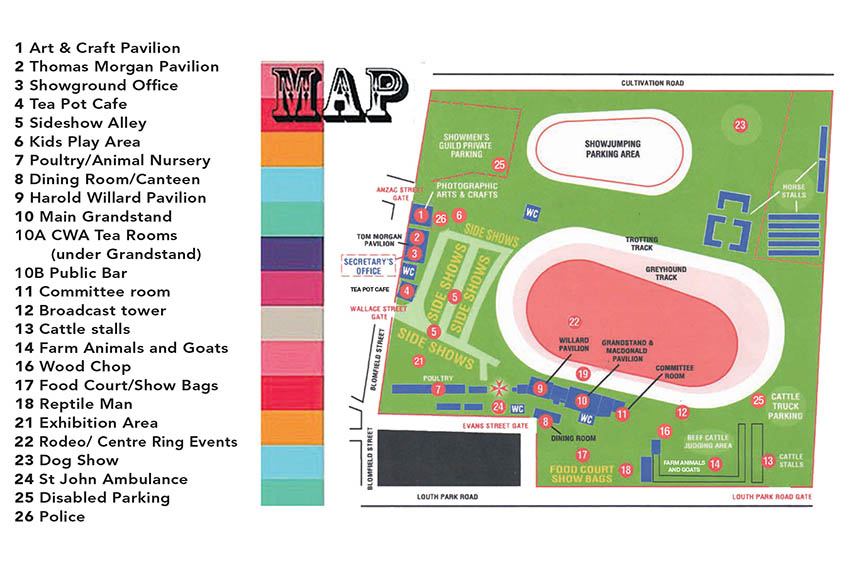 Sponsors
| | | |
| --- | --- | --- |
| Regional Australia Bank | PRD Nationwide East Maitland | J & B Bell |
| Fairfax | Maitland City Council | Adele Cockburn |
| Buxton Earthmoving | Efagi Boutique | Porcelain Artists Association of the Hunter Valley |
| O'Neills Tyres | Bailey's Jewellery | The Mutual |
| Flynn Haulage & Earthmoving | Inspirations Hair Design | Bunnings |
| Hicks Hay & Grain | East Maitland Florist | Kurl Web |
| Bowe & Lidbury | Lantry Earthmoving | FoodWorks Tenambit |
| Kirkwoods | Gordon Palmer | Berry Family |
| Goodwoods Saddlery | Saw City | Sarroff Family |
| Richardson Bros Transport | Paul Brinkley | Lorn Butchery |
| Michael Jones Real Estate | Margaret Enright | G.B.O.T.A |
| Lower Hunter Denture Clinic | SRH Milk Haulage | My Maitland M.C.C |
| Atlantic Oils | B & E Heckman | Gail Gourley |
| Adele Cockburn | Wayne Smith | National Central |