The Young Woman movement provides opportunities for young women to become involved in their local communities as rural ambassadors.
As a Maitland Young Woman you have to be able to represent our Town, our Region, our Zone and Young Women in Australia.
What it takes to be a Maitland Young Woman:
Taking the challenge to present herself to the people of Maitland and being proud to represent young women in the Show Society at a local level.
Taking the challenge to promote the City of Maitland and surrounding district.
A platform to promote herself in a personal and a professional sense.
And importantly, it offers the opportunity to meet other young women with a desire for new experiences, to make new friends and to have fun!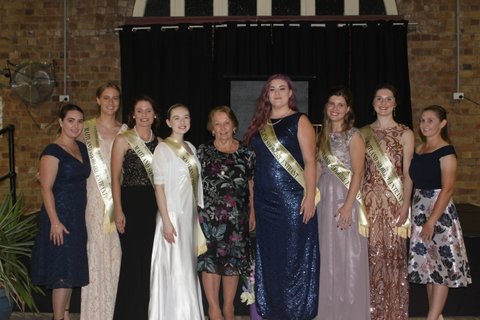 2020 Finalists
2022 Young Woman Presentation Photos